Subject:

  شهادة الموارد البشرية

Duration: 10 days – 5 hours per day
Location: Global Technical Services HO.
Description:
إذا كنت تبحث عن تطوير إدارة الموارد البشرية بشركتك و تبحث عن تعلم إنشاء إدارة الموارد البشرية
جلوبال تكنيكال سيرفس تقدم لكم شهادة الموارد البشريه المحترفه التى تناسب مديرى الموارد البشريه
والمرشحين لشغل هذه الوظيفه ، شهاده تطبيقيه شامله تساعد كل مرشح لمعرفة كيفية بناء إدارة موارد بشرية محترفة
What you'll learn:

HRM INFRESTRUCTURE الإدارة الاستراتيجيه للموارد البشرية
دور إدارة الموارد البشرية كشريك استراتيجي
ORGANIZITION CHART التنظيم الإدارى وإعداد الهياكل التنظيميه
JOB DISCRPTION تحليل ووصف الوظائف
HR RECRUITMENT الاستقطاب والاختيار والتعيين والتوجيه
TRINING التعليم والتدريب والتعلم
HR PERFORMANCE APPRAISAL إدارة تقويم الاداء
HR COMPENSATION الأجور
الأمن والسلامه المهنيه
التأمينات الاجتماعية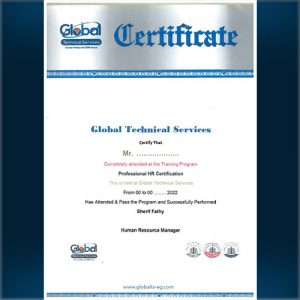 Enroll
To start training please send your data and if you have want any explanation ask us.
@ Global Technical Services
Register for Your Next Training Course
Fill the registration form and be the first to know about our next training course. We will contact you within 48 of working hours and further discuss your training needs and requirements.
About Training
Global Technical Services Training Department is led by a team of respected specialists who have experienced the challenges of developing world-class talent, and learning specialists who understand the requirements of the manufacturing sector. We are able to draw on a wealth of world class resources, links and partnerships to create a flexible approach to learning and development that is tailored to your business needs.
To support this ideology Global Training Centre uses the latest multimedia to facilitate the training and to replicate real world site setups in dedicated training rooms. Our fully interactive courses utilize the latest white board technologies and workstations. To support students further, Global Training Centre run courses using full systems and integrated systems hardware .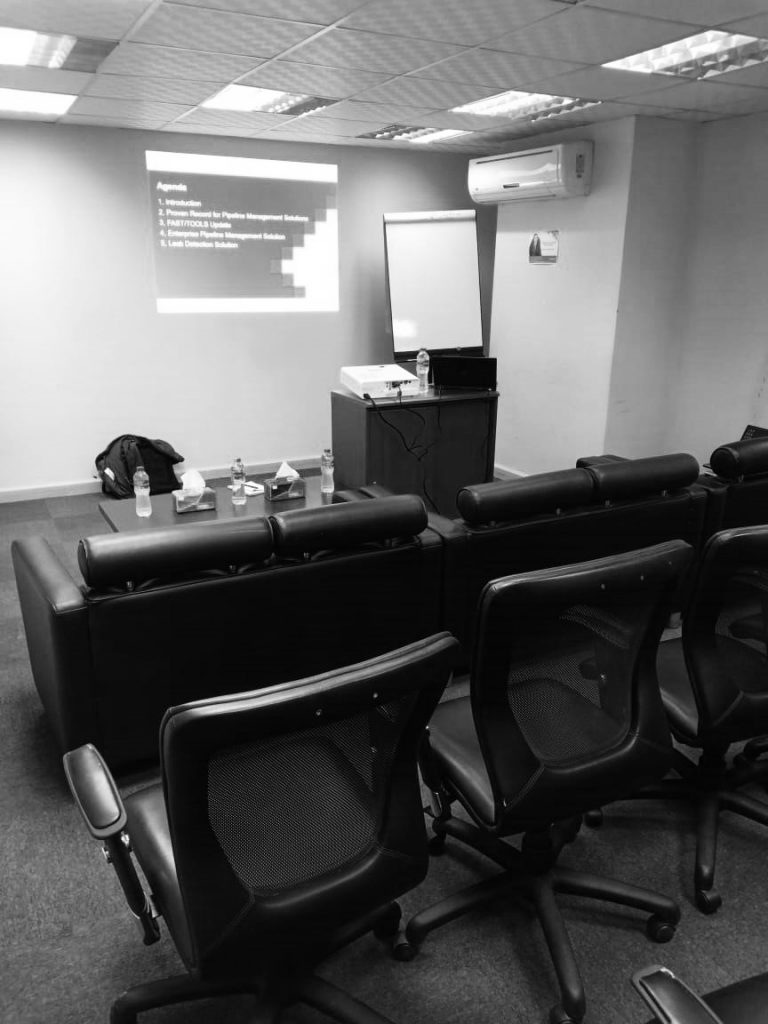 GTS
Experts network
Our training includes a specialized group of trainers in all management and technical courses.
Global Experts work in roles directly related to the subject areas they teach, either as employees or as freelancers. This means that not only are they very experienced, but also that they are up-to-date with the latest developments and issues in the industry. They bring this unique knowledge and experience to the courses they teach.
Training
For Groups
If you have more trainees who would benefit from the same course, make the most of your budget with our in-house training program. We will help you to develop your team's performance with training delivered at your office and tailored to your organization's needs.
We Can
Come to You
All of our training courses can be delivered at your office at a time and date that suits you and your colleagues. As long as you have 15-20 trainees, in-company training becomes the most cost effective option.
We work across Egypt, Gulf and internationally, we can deliver one of our standard courses, or build an event that is tailor-made for you.
Tailor
Made
Looking for a bespoke learning solution for your organization? We can work with you to tailor our courses to suit your needs. We can look at your competencies, behaviors, style guides and strategic plans to make sure the course is specifically targeted to your learners. They'll also know that out trainer has a proper understanding of your organization's unique culture and challenges.
Our
Place
We've created a relaxing and comfortable space in which you can feel free to learn at your own pace and ask questions in confidence.
We want everyone to feel comfortable and relaxed with us so if you have a specific access, learning requirement, just let us know and we will do our best to make your day fuss free.
Our training suite is at 16 A from 300 Street New Maddi and open from 9:00 am – 5:00 pm Sunday to Thursday. We recommend learners arrive by 8:30 am so you can sign-in at reception and order your cake, Danish and coffee break If you have any special access requirements please inform us in advance so we can accommodate your needs.
You Won't
Go Hungry
You're sure to be well-fed when you attend a course with us. We provide a light, healthy breakfast, freshly-made hot lunches, healthy (and not so healthy) snacks, coffee and a selection of teas and coffee.
We want to ensure you that you don't have to worry about anything when you come on a course with us. Our facilities include free Wi-Fi access, reference books, magazines, gender neutral bathrooms, newspapers, air conditioning, material bags, and Equipment training rooms, places to pray.
' Training enables growth for employees across any number of industries. Employees who receive training tend to perform better than those who receive no training and also tend to feel more fulfilled. As such, training and leadership development should be made available to all employees. '
Check Out Our
Training Courses
Training